Blankety Blank Designs!® is the leading manufacturer of unique, individually hand crafted picture frames, jewelry boxes, trays, mirrors, flower vases, tissue boxes, ornaments and other decorative items. Our company has been in business and growing steadily since 1989, adding new designs and styles continuously. We have been featured in numerous publications including Bon Appetit, Gift & Decorative Accessories, Decorating & Remodeling, Home Accents Today, Country Home, Country Business, Home Decor, New York Magazine, Dog Fancy, Cat Fancy and Pet Product News, just to name a few.
In addition to our gift line, we also design custom products for many companies such as Warner Brothers, Viacom, Walt Disney, Columbia Pictures, Sony Pictures, Tri-Star, Turner Broadcasting, Hard Rock Hotel, Blockbuster, Discovery Channel, Travel Channel, Animal Planet, Virgin Records, and many others.
Collectors (partial list) :
Gov. Arnold Schwarzenegger
Michael Eisner
John Travolta
Madonna
Rosanne
Meg Ryan
Oprah Winfrey
Rosy O'Donnell
Sen.Ted Kennedy
Carolyn Kennedy
Milton Berle
Joni Mitchell
Betty White
Carol Burnett
Adam Sandler
Tori Spelling
Pamela Anderson
Ringo Starr
Jenna Elfman
Bruce Willis
Demi Moore
Clint Eastwood
Warren Beatty
Annette Benning
Ivan Reitman
Marvin Davis
James Cameron
Pres. Bill Clinton
Dustin Hoffman
and many more...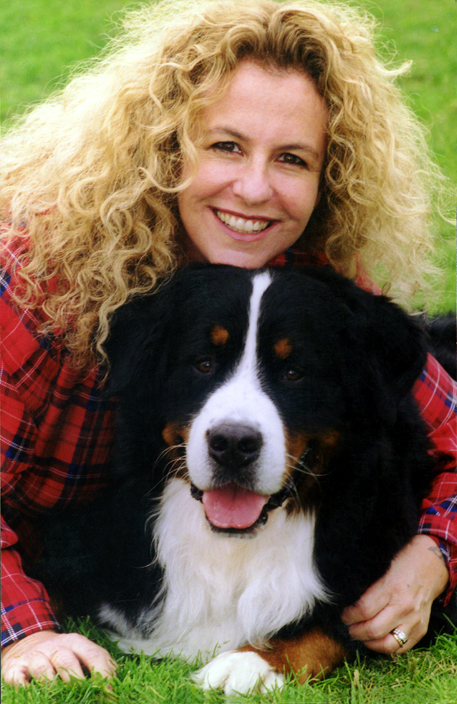 Stephanie and Homer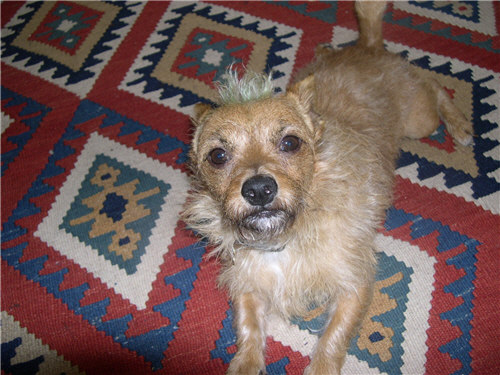 Mr. Bigg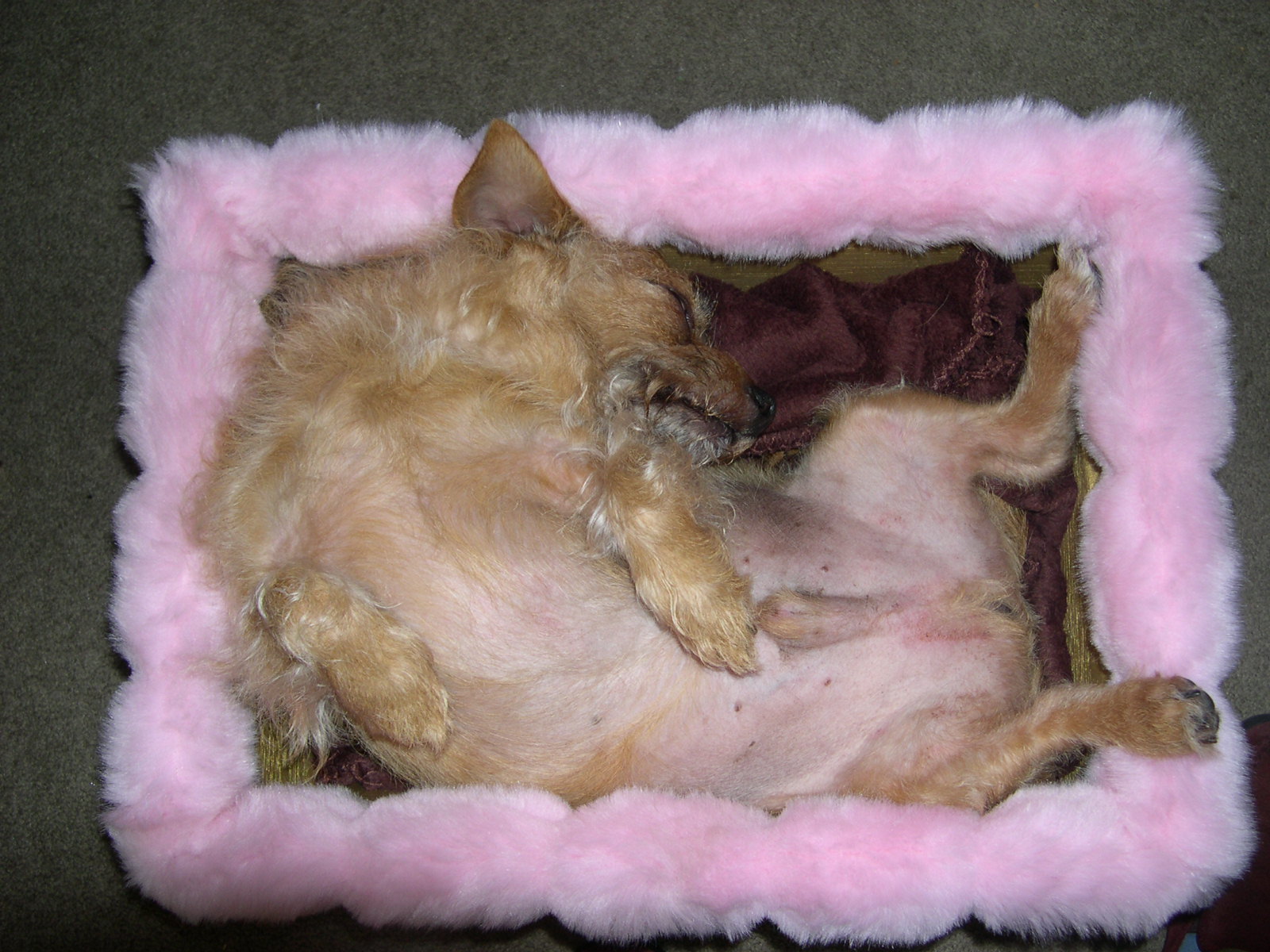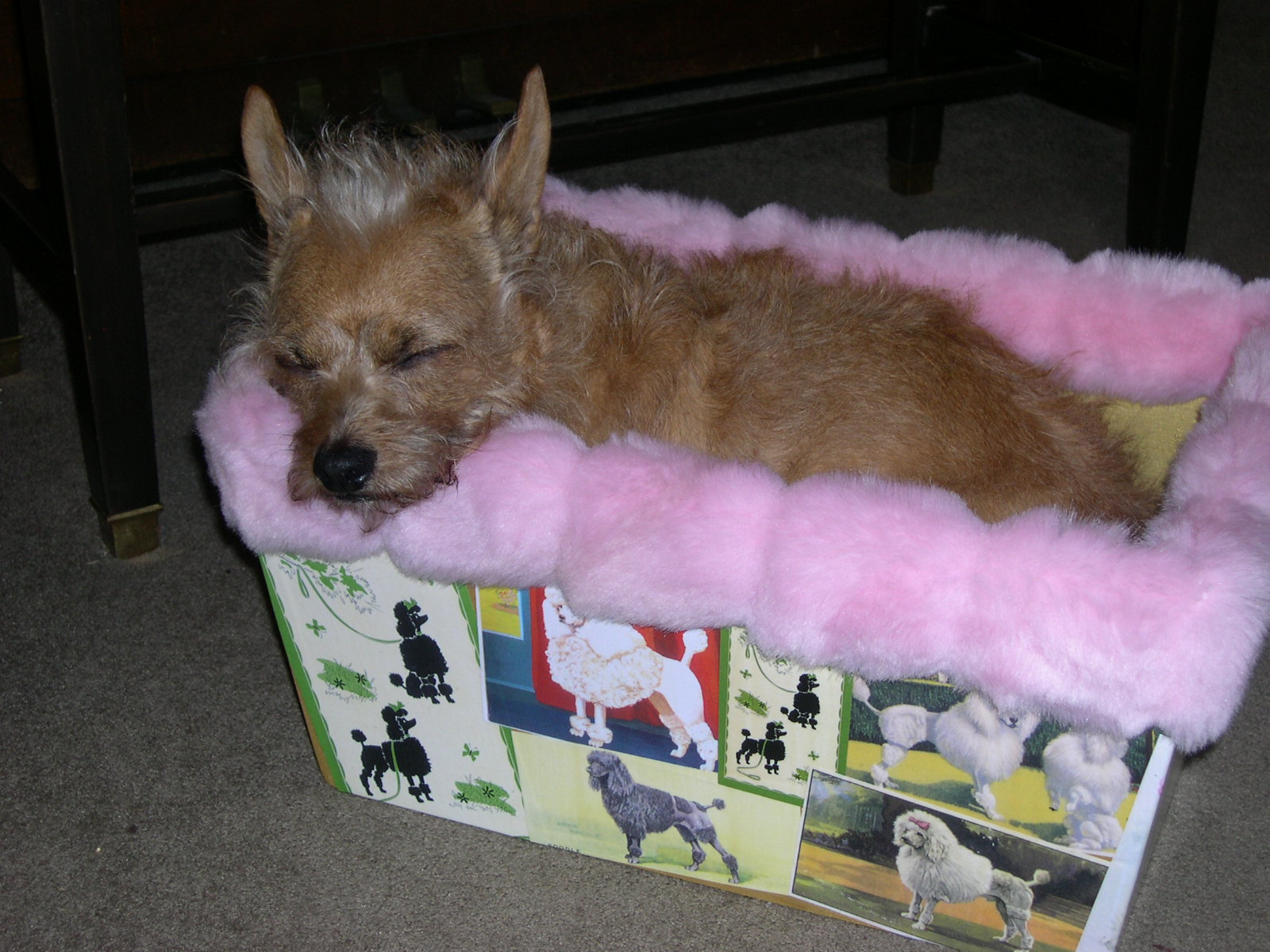 So what makes you think you are a poodle? This is Stephanie's newest rescued pound puppy, Mr. Bigg, catching some Zzzzz's in the Poodle Toy Box!
The Blankety Blank Design ® Studio is located in Marina del Rey, California. Each design is carefully hand made to order and is signed by the artist, Stephanie Blank. No two designs are exactly alike. We use only the finest domestic, farm grown woods. We never use imported woods or imported labor. Many of our vintage designs are made with long ago out of print collectible materials. Our vast inventory of these often rare and hard to find items has been gathered and collected from a lifetime of searching all over the world.
Blankety Blank Designs!® are available in finer stores, online retailers and specialty boutiques worldwide.